Oil heat - What you need to know.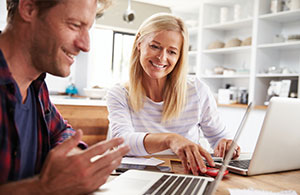 Today's heating oil is biodegradable and 95% cleaner than ever before! As that name that you can trust for home heating and comfort needs, we believe it is our responsibility to bring you some of the best ways to go green, including low-sulfur products and biofuels that help reduce what are already near-zero emissions that can lead to global warming.
The top 5 things you should know about oil heat:
1. Oil heat is safe!
Home heating oil can only be ignited by an advanced burning system in your oil-burner or furnace. If you drop a match into the oil that heats your home it will go out, as if dropped into water!
Unlike natural gas, fuel oil is not explosive and inhalation of fuel oil fumes is not fatal. The possibility of carbon monoxide entering the home from an oil burner is very low. If you have a system malfunction, an oil-heating system provides clear signs such as smoke, odors or even soot before releasing dangerous levels of carbon monoxide. Gas heating systems give you no warning of carbon monoxide production or release.
2. Oil heat is environmentally friendly
Over the past 20 years the sulfur content of heating oil has been reduced from over 1% to as low as 0.5% – a reduction of over 93%*, which has done a lot to combat air pollution. Clearburn Science has reduced oil burner emissions to near zero levels, reducing emissions by 95%.* In a 2004 issue of Oil & Energy, it was reported that a German study found that heating oil is more environmentally friendly than natural gas, in terms of overall emissions. The report states, "In an analysis of global warming potential using a time horizon of 20 years, natural gas heating is notably more environmentally damaging than oil heating." The most significant natural gas emissions from production to end-use occur in production, processing and transport.
3. Oil supplies can meet demand
Regardless of global political unrest and natural disasters, there is still an abundance of crude oil and world oil reserves will last for a long time. With over 36 oil-producing countries, we are not dependent on any one nation or region for our oil supplies. The U.S. is the world's third-largest oil producing country, with almost half of our petroleum coming from domestic resources and our largest supplier of crude oil outside the U.S., is Canada.** Advances in industry technology ensure that oil supplies will remain strong far into the foreseeable future.
4. Oil heat is clean and dependable
Today's oil heat is 95% cleaner than in 1970, with new oil heating systems producing no soot, dirt or odor. With heating oil, you always have the supply you need stored on your own property – you choose how to use and conserve your supply as you need it. And with oil companies with a history of uninterrupted service, like us, you enjoy automatic delivery plus local customer service and support to ensure that you'll never run out of oil.
5. Oil heat is energy-efficient
On average, heating oil burns about 16% more efficiently than gas.† Efficiency ratings of new oil heat appliances range from 83% to 95% and can have an average life expectancy of 30 or more years if they are properly maintained vs. the average life expectancy of a gas furnace of 11-14 years. Upgrading your heating oil equipment to a more energy-efficient system pays for itself over a short time, adds value to a home and provides more efficient residential warmth than gas. The hot water recovery rate of an oil-fueled water heater is twice as fast as a gas water heater and three times as fast as an electric water heater. Plus heating oil creates 140,000 BTUs of heat per gallon while a gallon equivalent of Natural Gas produces 100,000 BTUs and you burn approximately 40% more natural gas to receive the same heating equivalent as heating oil.
Learn more about how we can help your energy efficiency with an equipment upgrade here
*Source: Oil Heat Powered By Clearburn Science. The Clear Choice! NORA (National Oil Heat Research Alliance)
**Source: Energy Answers Today – Your Guide to Economical & Efficient Home Heating Insert by Primedia
†Source: Energy Answers Today – Your Guide to Economical & Efficient Home Heating Brochure by Primedia
Click here to find out more information about heating oil and how it compares to gas
For more information about oil heat and your choices, check out this fact-filled website: "Energy Answers Today"