Energy tips to help you save energy and money.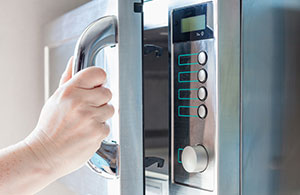 Just by following some of these simple tips and rules of thumb, anyone can save energy and money -- year round!
Home energy saving tips.
Nothing is more energy-efficient than cooking with your microwave
Do laundry efficiently by using the warm or cold water setting to wash clothes and always use cold water to rinse clothes (save 4%)
Line dry clothes whenever you can (save up to 5%)
When using the dryer, run full loads, use the moisture-sensing setting and clean the lint trap after each use (save 0.5%)
Your dishwasher uses less water than washing dishes by hand – you conserve energy running your dishwasher only when fully loaded and turning off the dry cycle to air-dry dishes instead (save 1%)
Make sure that cooled air coming from air conditioning vents is not obstructed by furniture or draperies
Don't place lamps or TV sets near your thermostat – the thermostat senses heat from these appliances causing A/C units to run longer than necessary
Home improvements that go a long way.
Install new storm windows and doors; there are many easy "do-it-yourself" options
Replace old air conditioning units with newer, more energy-efficient units – newer equipment can save you up to 40% on your energy bills
Seal leaks in attic ductwork so that cool air doesn't slip outside
Turn lights off when leaving the room
Use compact fluorescent lights (CFLs) rather than incandescent light bulbs in common areas
Set refrigerator temperature to 37-40 degrees
Install low cost fire place modifications (such as a flue-top damper, fireplace grate or glass doors)
Upgrade your equipment to systems that are EnergyStar® rated, e.g. Burnham Boilers
Water saving tips.
Repair leaky faucets promptly
Install aerating, low faucets and showerheads
Take more showers than baths
Wash only full loads of dishes and clothes