24/7 customer service and support.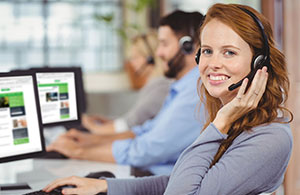 When it comes to customer service and support,
we're always here for you, 24/7!
That's the bottom line.
You will always talk to someone
on the phone.
You always have techs ready to help you.
With any issue, at any time, in any weather!
See what our customers have to say:
"Service professionals such as your technician Chris are the main reason that we've remained satisfied customers for so many years. He found and fixed the problem quickly, then made several additional checks and adjustments to make sure it wouldn't happen again. I learned from him that he's been working with his father on oil burners since the age of 10! Craftsmen such as Chris are the strength of your company."
- Brian D
"I had a new oil burner and hot water heater put in my home last December. I am very pleased with it and wanted to let you know that the men who installed it did a fantastic job! They were very friendly, courteous and cleaned up, leaving the area very neat. My family was very pleased, too. Thank you for such good service. Being a satisfied customer for 50 years has proven it "
- Patricia
"I have been a customer for many, many years. You consistently provide excellent service, which is a compliment to your hard working employees, no matter if it is a heating, A/C or alarm issue."
- Ralph A.