The history of Burke Energy.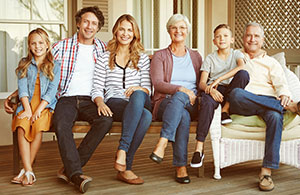 Founded by George J. Burke in 1946, Burke Energy was formed to provide home heating services for the many post-World War II homes and families that were making their way into the suburbs of New York City.
By providing top-quality fuel, low prices and unsurpassed services, it wasn't too long before the company began to grow. By the mid-1950s, Burke Energy was servicing about 1,000 accounts and had grown to include five oil delivery trucks, five service trucks and a staff of about a dozen people. By the mid-1970s, George Burke's company had made an undeniable mark for home comfort service excellence in the region.
Even through changing and challenging economic times, and various oil crises over the years, Burke Energy as never run out of oil, which means our customers won't either.
Our company continues to grow, adapt and thrive to meet and exceed the home comfort needs of our customers. We pride ourselves in providing professional heating oil, air conditioning, and other home comfort services that are all designed with you in mind. It is this, and our local, home town community spirit, that other oil companies have difficulty matching. That's what makes Burke Energy the first choice for all of your home comfort needs.