Natural gas heating system – why an annual tune up is important.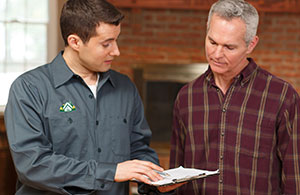 If you use natural gas to heat your home, your furnace is one of the most vital pieces of equipment. That's why it pays to keep it in peak condition. One of the best ways to do that is to schedule an annual tune up.
Here are a few important reasons why:
Preventive maintenance is the best way to help assure that your system is operating at peak efficiency heading into a winter season and also reduce the chance of costly repairs during the heating season.
It helps prevent many sudden, unexpected breakdowns by taking care of any potential issues before they become expensive ones to repair.