Helping Hope's Door host a special day for shelter residents.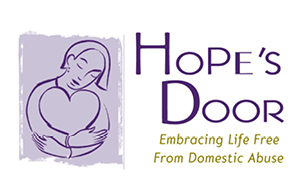 On Sunday, August 6thth, 2023, Burke Energy team members were delighted to volunteer and help at Hope's Door annual BBQ near a Hawthorne, NY area shelter.
Burke Energy volunteers provided food for the event and got involved cooking and grilling for everyone to enjoy this special day. Xiomara Zea from Hope's Door shared, "The Burke Energy team's generous energy and time contributed to today's BBQ was incredible! Your spirits were uplifting and we appreciate your enthusiasm; thank you very much. The event was successful because of volunteers like your team, who made the day special for us all."
It was a wonderful day and everyone had tons of fun making new friends and doing something worthy to support Hope's Door and the neighbors they protect in the local community.
Thanks to everyone who worked on this project.
About Hope's Door
Hope's Door seeks to end domestic violence and to empower victims to achieve safety, independence, and healing from the trauma of abuse. Hope's Door prevents, responds to, and partners to end domestic and intimate partner violence and other forms of abuse. They provide a 24/7/365 crisis, support and information hotline (the gateway to all their services) as well as emergency shelter to ensure individuals are safe from the threat of violence. Engaging in domestic violence education and training in schools and community centers throughout Westchester County, Hope's Door offers counseling, advocacy and legal services for victims of domestic violence and human trafficking. All services are provided free of charge to victims and survivors; they rely on the generosity of private and corporate donors as well as federal, state and county grants. To learn more and donate, visit hopesdoorny.org/