Giving the gift of heat to local families.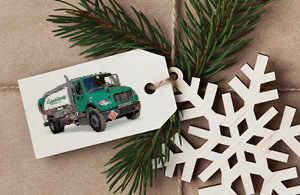 In February 2023, Burke Energy asked customers and neighbors to nominate local individuals or families that could use a helping hand to heat their home during the winter months through the Give the Gift of
After lots of deserving nominations from the local community, 10 families or individuals were chosen who will receive up to 150 gallons of heating oil or propane or a new heating system with installation to warm their home.
The 10 winners have been notified and we will be taking care of delivery and installation over the next few months. Throughout this process, as permitted, we will share more information about our nominees and how this program has helped them, too. Look out for updates and announcements on our website, Facebook and Twitter to find out more about the winners.
Thanks to everyone who nominated someone and to our Burke Energy team for their help with this program, to make winter warmer for neighbors in need.