Articles.
Below are the categories for any articles that are published on our website. You can find articles on topics ranging from heating oil, propane, heating equipment, cooling, energy efficiency and much, much more. Our Home section also contains important tips, insightful facts and helpful how-to guides on lots of topics about everything from home generators to important safety tips for taking care of your home and family. We also update our Featured Articles section with our newest and most relevant seasonal content to help you with your home services throughout the year. Check them out below...
Featured articles.
Spring and summer energy saving tips.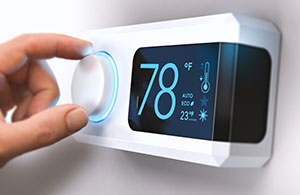 Keep cool while saving energy and money.
We all need air conditioning to stay comfortable during the soaring temperatures of the summer. But you can still stay cool while saving energy and money using our tips to prepare your home and maintain your air conditioning equipment.
Because air conditioning works hard to remove moisture from the air and reduce humidity inside your home, turn off A/C, or program your thermostat to a higher temperature, when not at home
Minimize mid-day washing and drying of clothes, showering and cooking
Turn on ventilating fans, but turn them off when not required so they don't extract cooled air from the house
Set the temperature a little higher (around 78-80°F) to help save 6-8% of your cooling costs for each degree above 78° while remaining comfortable
Shade your home from direct sunlight – use shades, drapes and awnings to block the sun from heating your home
Keep your A/C units running smoothly contact us today to ensure that your equipment is energy-efficient and in good shape to keep you cool this summer!